Stafford Builders & Consultants is always seeking qualified applicants to join our construction team.
Our current construction career opportunities include:
Estimator
Job Summary: Prepare cost estimates for construction projects or services to aid management in bidding on or determining price for specific projects.
Key Responsibilities and Duties:
Estimating
Search and seek out new projects
Identify new Subcontractor resources
Use estimating software
Prepare budget for projects
Read, understand, and interpret drawings and specifications
Visit site to gather information that will be used to produce project estimates
Work with key individuals to obtain pricing information for preparing estimates
Attend bid review meetings
Project Managers
Job Purpose:  The Project Manager will be responsible for overseeing, planning, managing, and tracking the daily progress of our construction projects.
Key Responsibilities and Duties:
Compile and generate budgets, cost estimates, and other financial estimates
Coordinate, plan, and manage schedules for contractors and subcontractors
Develop construction project with architect, engineers, and trade workers
Order and manage materials and equipment
Provide internal reporting and projections for inventory
Oversee construction project progress and provide reports on timeline, progress, and adjustments
Ensure all legal requirements, building and safety codes, safety inspections, city guidelines, and local and state regulations are met
Conduct regular meetings with owner, clients, architects, and subcontractors as needed
Ensure that projects are completed on time and within budget
Apply below
All Open Positions
Stafford Builders & Consultants, Inc. is seeking to hire for the following project: Serenity Courtyard located at 2918 Bloomfield Dr. Macon, Ga. 31206
We are hiring for the following positions and trades:
General Laborers, Painters, Drywall Installers, Flooring Contractors, Framers, Carpenters, Plumbers, HVAC Technicians & Electricians.
For applications, visit our office at:
2960 Napier Avenue Macon, Ga. 31204
or apply below.
We are an Equal Opportunity Employer
Apply For a Construction Job in Macon
Please download and complete the application below. You may email the completed application along with any additional trade qualification documents to rhonda@staffordbci.com.
Why Work at Stafford Builders?
Competitive Pay
Positive, Family-Centered Work Environment
Safe, Drug-Free Workplace
Make a Difference in the Community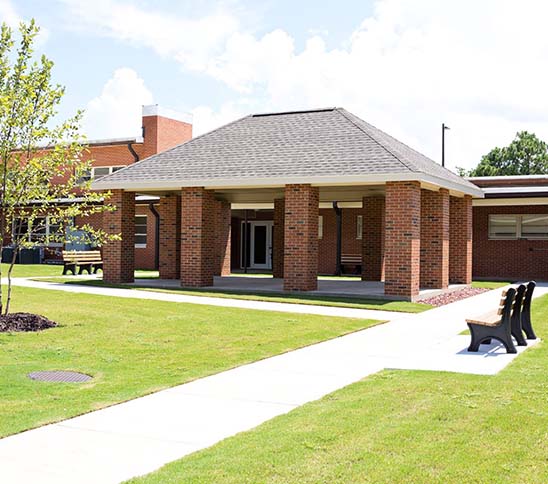 Browse Our Construction Work
Check out some of our commercial construction projects, from new construction to renovations.